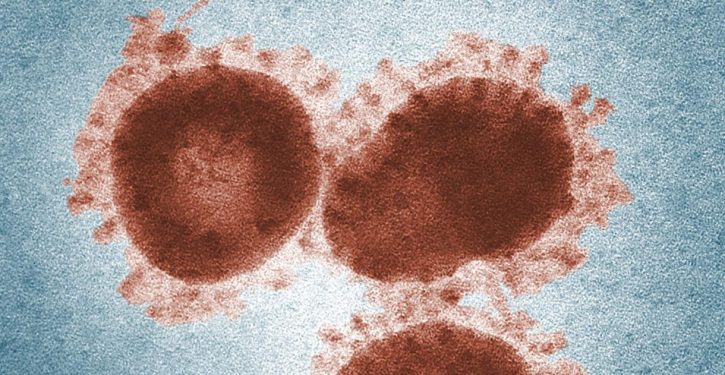 [Ed. – The Wuhan strain is a coronavirus reportedly similar to SARS.  Just in the last week it has spread to at least four countries outside of China, including the United States.  The fatality count has jumped from one to six since the weekend.  On Monday, it was being reported that the virus can be transmitted from human to human.]
The United States has its first confirmed case of a new virus that appeared in Wuhan, China, last month, the US Centers for Disease Control and Prevention announced Tuesday. The coronavirus has already sickened hundreds and killed six people in Asia. …

The patient, who is not being named, is in isolation at Providence Regional Medical Center in Everett, Washington. He is in his 30s and lives in Snohomish County, Washington, just north of Seattle.

He arrived at Seattle-Tacoma International Airport on January 15, before any health screenings for the Wuhan coronavirus began at US airports. He sought medical care on January 19. …

Trending: Who's pulling Biden's strings? Another hint that he is being given orders

It's not known how many of the cases became infected from animals and how many from another person.