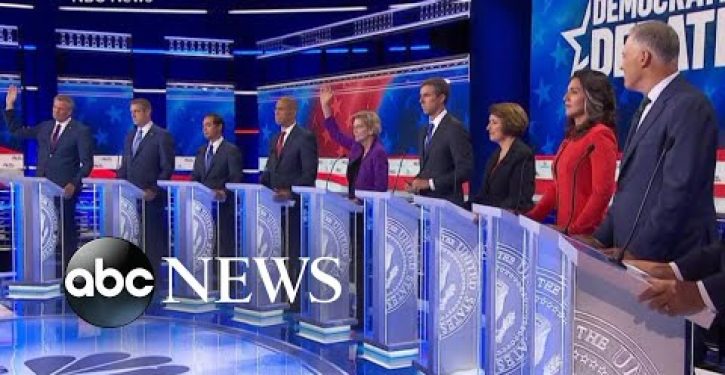 [Ed. – Not convincing as evidence of an energized Democratic base, when you see the small and mostly apathetic turnouts in Iowa and New Hampshire. Here's betting that a huge percentage of the numerous "small donors" to Democrats are those ones who don't have jobs but for some reason can fork over $250-500 to a Democratic candidate who has no chance of actually getting the nomination. The whole thing looks like a money-laundering scheme, badly in need of investigation.]
The president has blown past individual Democratic presidential campaigns in fundraising for his 2020 reelection bid. But the crowded primary field together more than tripled his 2019 cash haul, according to a CNBC analysis of Federal Election Commission filings and campaign statements.

No incumbent president this century has been so thoroughly outraised by a field of challengers in the year before a reelection contest. …

Trump still had a fundraising advantage over any of his potential challengers entering 2020. His campaign said it raised $46 million in the fourth quarter, higher than Sanders' $34.5 million, the biggest haul in the Democratic field.
Trending: First (possibly last) look at founders of newly 'liberated city' in Colorado