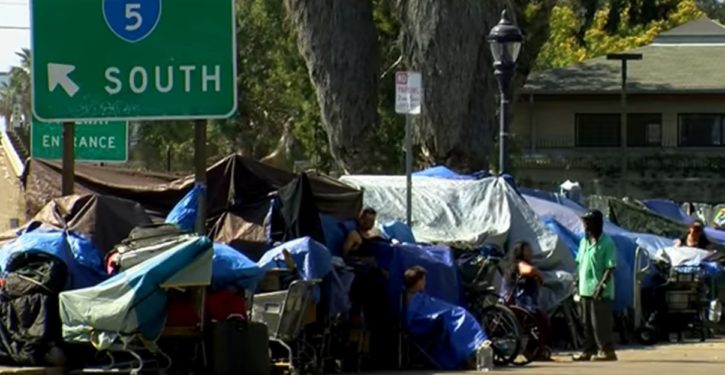 [Ed. – 'We're better than this'? Trying telling that to the legion of American citizens living permanently in the same deplorable conditions full-time on the other side of the border.]
House Democrats walked across the southern border into Mexico on Friday and reacted with outrage after seeing how thousands of migrants live as they await their day in a U.S. court.

"What you see in terms of people sleeping on the ground and living in tents or under tarps is something that you would see in a refugee camp in Syria, and it's right across the border, and our country has created the circumstances to make this happen," Rep. Linda Sanchez of California, the former Congressional Hispanic Caucus chairwoman, said in a video post.

The Congressional Hispanic Caucus-led tour of nearly 20 members started in the South Texas town of Brownsville. Lawmakers walked over a bridge that stretches over the Rio Grande to Matamoros, a border town in Mexico's Tamaulipas state, to see how asylum-seekers have been affected by a Trump administration policy that went into effect one year ago.
Trending: Gas shortages around East coast as pipeline operator works to reopen