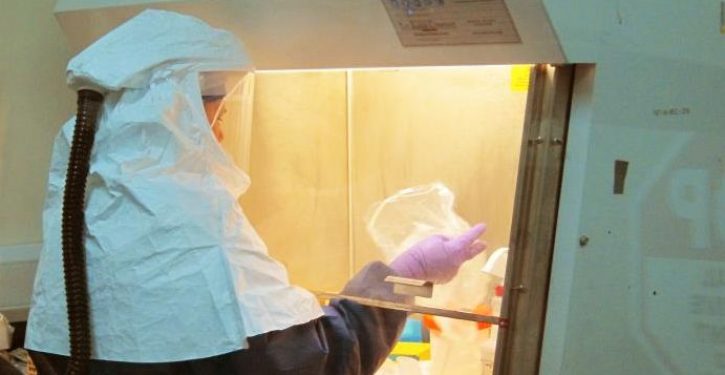 [Ed. – There have been two fatalities from the virus (in China). The first incidence of an infected person outside China was detected this week in Japan.  Two additional cases showed up in Thailand.  That seems to be behind the decision to screen at U.S. airports, for the first time since the Ebola outbreak in 2014.]
More than 100 staffers from the US Centers for Disease Control and Prevention are being deployed to three US airports to check passengers arriving from Wuhan, China, for fever and other symptoms of a mysterious new virus that's killed two and infected dozens in China, the CDC announced Friday. …

The last time the CDC did routine passenger health screening was during the 2014 Ebola outbreak, according to Dr. Martin Cetron, director of the CDC's division of global migration and quarantine. …

The screenings at New York City's John F. Kennedy International Airport will start tonight, and screenings at San Francisco International Airport and Los Angeles International Airport will begin Saturday.
Trending: First (possibly last) look at founders of newly 'liberated city' in Colorado