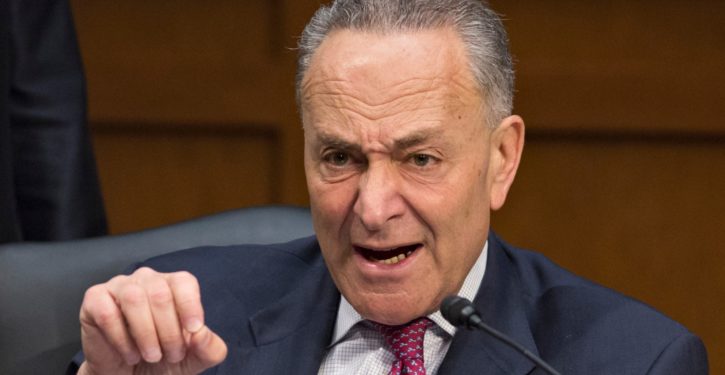 [Ed. – Either way, the Dems lose, and, likely, Joe Biden is damaged in the process.]
Leaders of both parties know that impeachment often boils down to one unpredictable element: witnesses.

For those who have the votes, witnesses are an unnecessary risk. For those who don't, they are an absolute necessity. On Friday, Schumer insisted that "there is only one precedent that matters here: that never, never in the history of our country, has there been an impeachment trial of the president where the Senate was denied the ability to hear from witnesses."

Put another way, Schumer does not have the votes and thus needs the witnesses. Schumer now wants to hear from the witnesses who never testified before the House, which rushed through an impeachment without seeking to compel testimony from key officials. One of those, former national security adviser John Bolton, said Monday he would testify before the Senate if subpoenaed.
Trending: First (possibly last) look at founders of newly 'liberated city' in Colorado