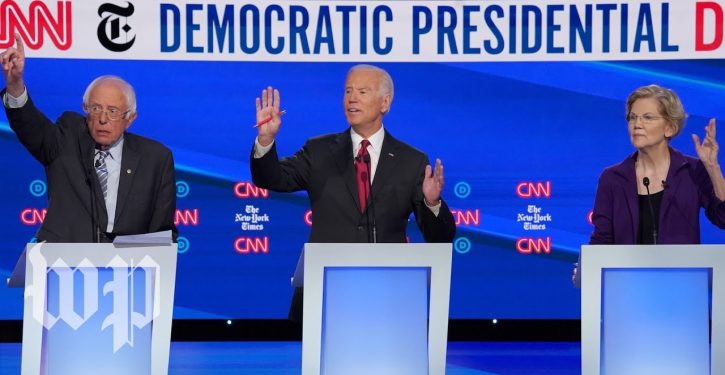 [Ed. – Playing it close to the belt]
The six top Democratic presidential candidates had their last chance Tuesday night to throw some punches as they stood on stage together for the final time before their nomination battle officially begins in 20 days.

Defying expectations, however, the gloves largely stayed on as the contenders appeared reluctant to take forceful shots and risk alienating some of their opponents' supporters — voters they will need in the long run to have a shot of defeating President Trump.

As a result, caution may have been the most active dynamic in a debate heavy on policy issues — health care, trade, climate change, childcare and international relations— and nearly absent of fireworks despite the high stakes and dwindling days before the first primary voting begins in Iowa on Feb. 3.
Trending: Gas shortages around East coast as pipeline operator works to reopen