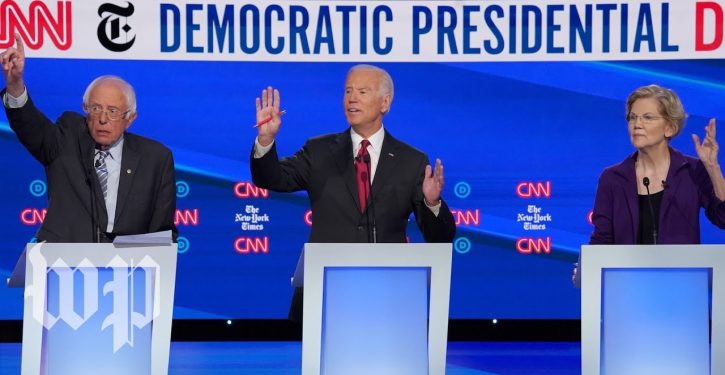 [Ed. – Making debates worth watching in this political climate would be nearly as impossible as paying our elected officials a salary commensurate with their skill level and intelligence.]
I hate to be the bearer of bad news, but another Democratic presidential debate is coming. It's scheduled for 9 p.m. Tuesday at Drake University in Des Moines. I'm planning to watch, but only because I have to for work. You, on the other hand, are under no such obligation, and if you're like most Americans you have no intention of tuning in.

In the first of these Democratic debates last June, the total TV audience (over two nights) topped 33 million. In the second debate, in July, the audience totaled 19.4 million. In the third, it was down to 14 million. It dropped again for the fourth, and for the fifth, and by the time candidates and moderators walked onto the stage at Loyola Marymount University in Los Angeles for the sixth of these affairs, the audience had dwindled to a mere 6.1 million. How low can it go?