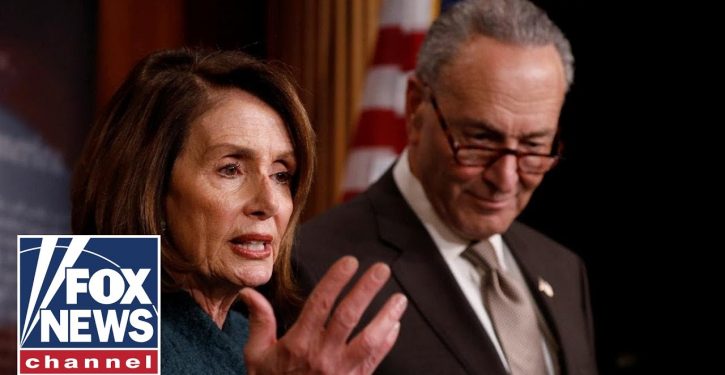 [Ed. – Double standard]
The speaker's insistence on introducing the resolution even after tensions eased up Wednesday suggests she believes strongly that presidents must have a specific authorization for the use of military force (known as an AUMF) from Congress before engaging in military action. But she doesn't believe that. The Democrats' attacks on Trump for the Soleimani strike simply show, once again, that their views of executive power depend on the party membership of the executive in power. That's no way to protect Americans' national security.

During President Barack Obama's eight years in office, he never received his own congressional authorization in the form of an AUMF for military operations he launched in Libya, Syria, Yemen, Somalia and Pakistan. Yet, Pelosi didn't complain then about this complete disregard for Congress' authority.