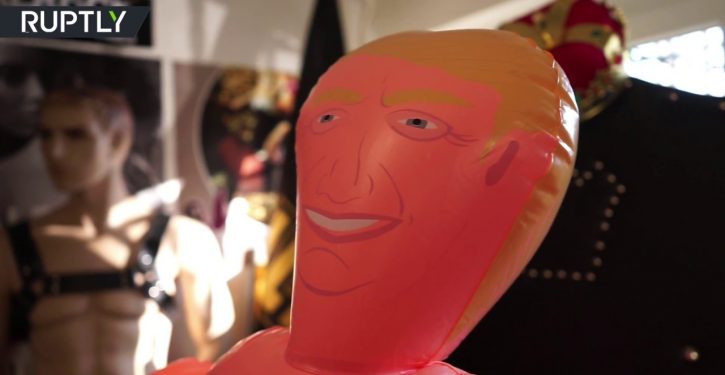 [Ed. – News you can use.]
At last year's Consumer Electronics Show (CES), sex toy startup Lora DiCarlo made headlines after its robotic messager, Osé, won a CES Innovation Award and then quickly lost it. The organizer behind CES, the Consumer Technology Association (CTA), revoked Lora DiCarlo's award after realizing that Osé is a sex toy, calling the product "immoral, obscene and indecent."

The incident led to immediate public outcry, which eventually forced the CTA to give back the award to Lora DiCarlo and allow the company on this year's exhibition floor.

So, this week, Lora DiCarlo returns to CES 2020 in Las Vegas with two new offerings: Onda and Baci. Unlike Osé which promises to provide a full-on "blended orgasm," Onda is designed to replicate the feel and motion of human fingers, and Baci specializes in replicating the feel of lips and tongue.
Trending: The Liz Cheney moment, and the moving on therefrom