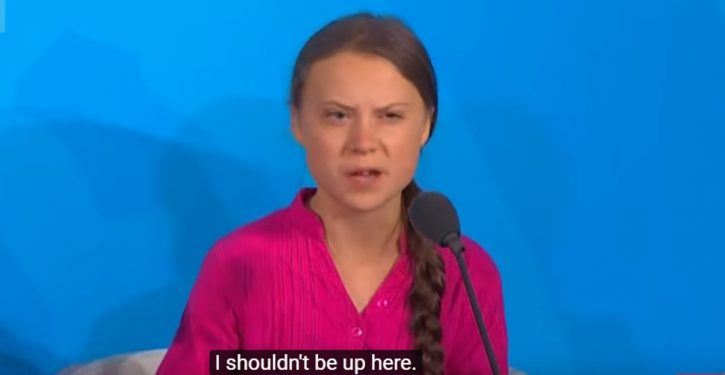 [Ed. – She's happy? We'd hate to see what she looks like when she's unhappy.]
Greta Thunberg's father has said he thought it was "a bad idea" for his daughter to take to the "front line" of the battle against climate change.

Millions of people have been inspired to join the 16-year-old in raising awareness of environmental issues.

But Svante Thunberg told the BBC he was "not supportive" of his daughter skipping school for the climate strike.

Trending: First (possibly last) look at founders of newly 'liberated city' in Colorado

Mr Thunberg said Greta was much happier since becoming an activist – but that he worries about the "hate" she faces.

As part of the same broadcast, guest-edited by Greta for Radio 4's Today programme, Sir David Attenborough told her she had "woken up the world" to climate change.

She called Sir David on Skype from Stockholm in Sweden, where she lives, and told him how he inspired her activism.