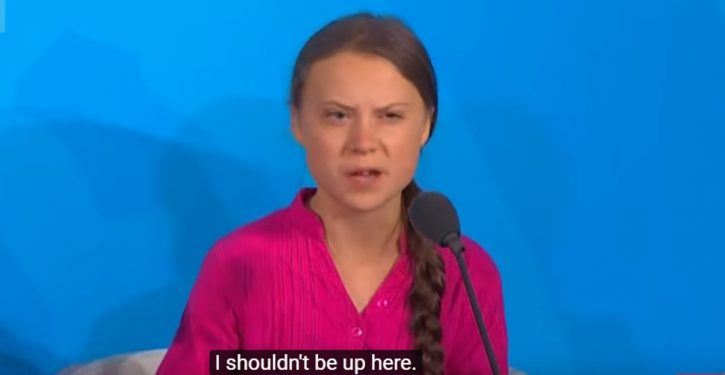 [Ed. – This kid was good for a laugh, but now she's sounding like someone who needs a timeout … or a high colonic.]
Swedish teen climate activist Greta Thunberg on Monday took aim at President Trump, saying she "wouldn't have wasted" her time with trying to speak to the president about climate change when she attended the U.N. Climate Summit earlier this year.

Thunberg made the comment during an interview on BBC Radio 4 on Monday morning. According to Reuters, Thunberg appeared on the program as a guest editor.

During the interview, Thunberg was reportedly pressed about what she would have told Trump if they spoke during her visit to the United States earlier this summer to attend the U.N. climate summit.

Trending: First (possibly last) look at founders of newly 'liberated city' in Colorado

"Honestly, I don't think I would have said anything because obviously he's not listening to scientists and experts, so why would he listen to me?" she responded.

"So I probably wouldn't have said anything, I wouldn't have wasted my time," she added.