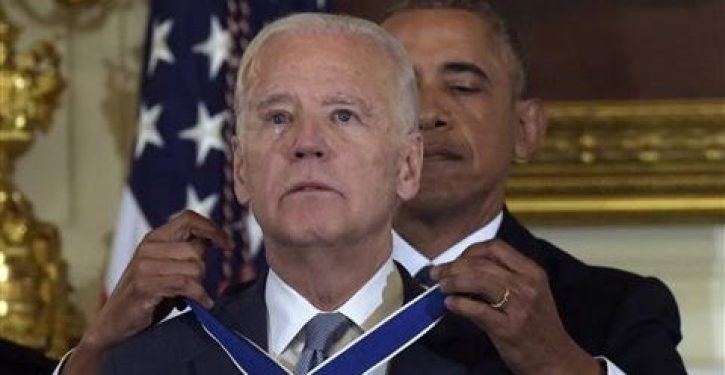 [Ed. – A powerful incentive for voters – one way or another.  Of course, what could go wrong?]
Democratic presidential candidate Joe Biden said he would be open to the idea of nominating former President Barack Obama for the Supreme Court.

"If he'd take it, yes," Biden said Saturday in response to a question from an attendee at a campaign event in Washington, Iowa.

If Biden wins the 2020 election and nominates Obama, that would make the former president the second person in American history to serve as the country's chief executive and as a justice on its highest court. The first was former President William Howard Taft, who served as commander in chief from 1909 to 1913.
Trending: Can you spot what's missing from Biden's 'Day Of Prayer' proclamation?