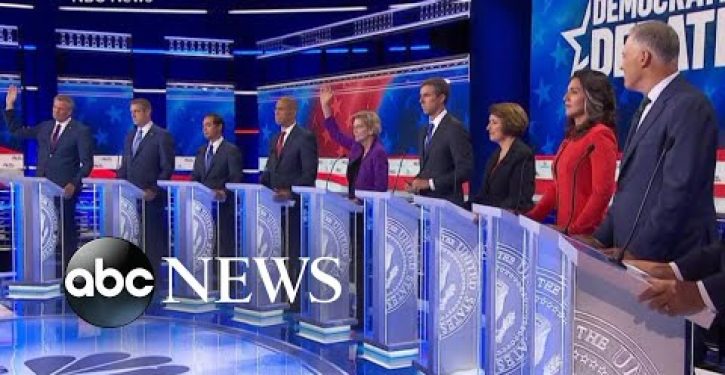 [Ed. – The resolution is non-binding, but in the event one of these five Democrats wins in 2020, Republicans will have no choice but to impeach the winner, who will have committed the same 'impeachable offense' that Donald Trump supposedly did.]
Congressional Republicans want to require Senate Democrats running for president to recuse themselves from a possible impeachment trial against President Trump, saying the trial would mix impeachment with their political aspirations.

The five Democratic presidential hopefuls in the Senate would serve as jurors in Mr. Trump's impeachment trial and have an inherent conflict of interest, said Rep. Jason Smith, a Missouri Republican pushing a resolution that calls on the Senate to amend its rules to require their recusal.

"No senator should participate in this trial when they are able to abuse their power in the U.S. Senate by attempting to remove their political opponent and help their own political ambitions," Mr. Smith said.

Trending: First (possibly last) look at founders of newly 'liberated city' in Colorado

His office pointed out that the chief justice of the Supreme Court and not the vice president, whose own political fortunes are directly tied to the outcome of such a trial, would oversee the proceedings as a presumably nonpartisan arbiter.