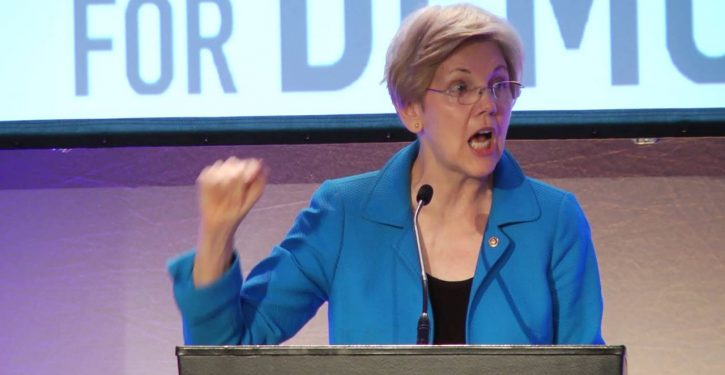 [Ed. – It's a pretty sizable amount.  She certainly has her problems as a presidential candidate.]
Sen. Elizabeth Warren's campaign told supporters in an email on Friday that, so far, it has raised just over $17 million in the fourth quarter, a significant drop from her fundraising haul during the third quarter.

The memo asks backers to step up giving to the campaign. …

Warren finished the third quarter bringing in $24.6 million, which was much more than most of the other Democratic primary contenders, including former Vice President Joe Biden and South Bend Mayor Pete Buttigieg. Sen. Bernie Sanders – who, like Warren, shuns big-money fundraisers – led the field with more than $25 million during the third quarter.
Trending: First (possibly last) look at founders of newly 'liberated city' in Colorado