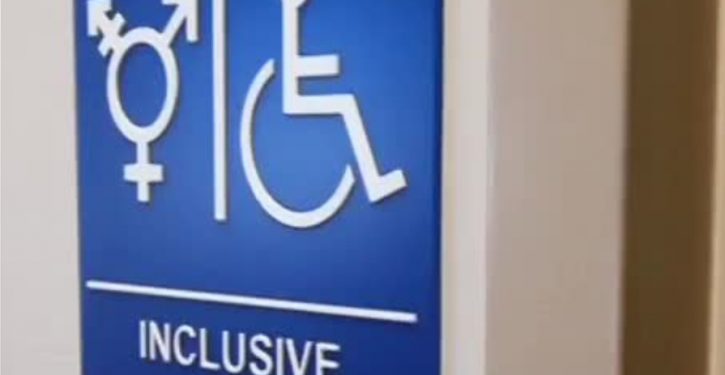 [Ed. – If you're old enough to pee…]
Parents spoke out Wednesday night, about a policy that allows transgender students to use the girls bathroom at an elementary school.

A child who was born a boy who identifies as a girl is allowed to use the girl's bathroom at Manchester Elementary school.

Nate Gephart decided to pull his two daughters out of school and home school them because of the policy.

Trending: McAuliffe makes false claims about critical race theory in Virginia schools

"As parents, naturally, we have a problem with this. Biological boys need to use the biological boys bathroom and biological girls need to use the biological girls restroom," Gephart said.

At Wednesday night's meeting, Gephart and other parents that share his opinion wanted to have their voices heard.

"We want to be heard, last week it was a public meeting and we were told that we could talk but we just couldn't talk about the bathroom issue," Gephart said.
(h/t Dean Garrison, DC Clothesline)