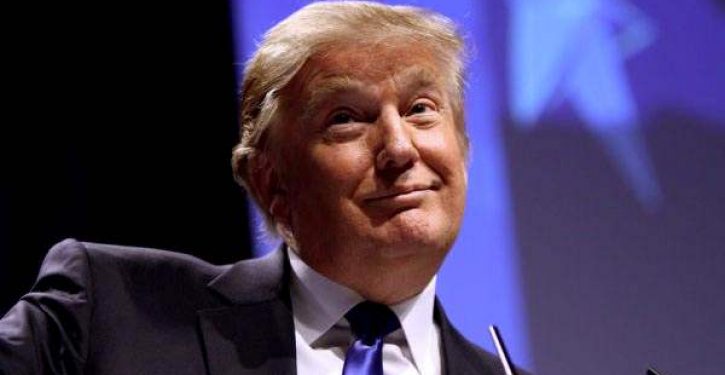 [Ed. – Numbers to change more dramatically if a vote goes forward.]
Who knew that when it came to impeachment, its biggest benefactor would be President Donald Trump?

Everyone. Everyone knew that … except the Democrats apparently.

According to Firehouse Strategies, the battleground states of Michigan, Pennsylvania, and Wisconsin all consistently showed that Trump was losing to Joe Biden in a match-up, but recently, polling from Firehouse shows that he's now falling short of beating Trump by six points, and it's all thanks to impeachment:

As the race currently stands, President Trump is in the lead in Michigan, Pennsylvania, and Wisconsin in hypothetical match-ups against former Vice President Joe Biden, Senator Elizabeth Warren, Senator Bernie Sanders, Mayor Pete Buttigieg, and former Mayor Michael Bloomberg. Across the three states, Trump's closest contest is against Joe Biden, although the president leads by an average of 6 percentage points against each Democrat.
Trending: As Durham starts his clock on Spygate, CNN clarifies what that 'intel assessment on 2020 election interference' was for