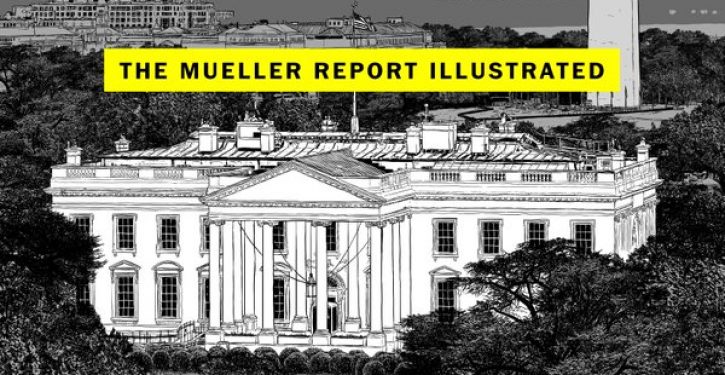 [Ed. – Age-appropriate for their readership.]
For the "can't make this up department," the Washington Post just released a cartoon version of the Mueller Report. …

This illustrated version doesn't focus on how Robert Mueller found no evidence of collusion between the Trump campaign and Russia, mind you. This version is about whether or not President Trump obstructed justice. Via Amazon:

When it was released on April 18, 2019, Mueller's report laid out two major conclusions: that Russia's interference in the 2016 presidential election had been "sweeping and systematic" and that the evidence did not establish that Trump or his campaign had conspired with the Kremlin. The special counsel left one significant question unanswered: whether the president broke the law by trying to block the probe.

However, Mueller unspooled a dramatic narrative of an angry and anxious president trying to control the criminal investigation, even after he knew he was under scrutiny.