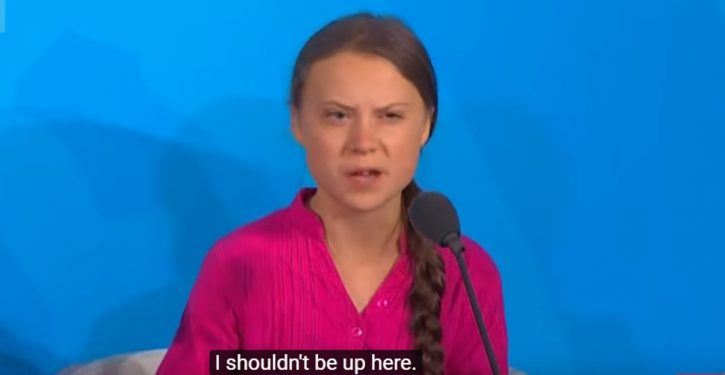 [Ed. – Who wants to tell her it always turns out to be the other way around?]
Teenage climate scold Greta Thunberg issued another warning Tuesday to adults who allow global warming to continue, suggesting they fail to grasp the power of the young.

"People are underestimating the force of angry kids," the 16-year-old Swedish activist told crowds in Lisbon, Portugal. "They're angry and frustrated."

Ms. Thunberg arrived into a Lisbon port around lunchtime and was greeted by city mayor Fernando Medina and a crowd of well-wishers after spending more than two weeks crossing the Atlantic in a 45-foot catamaran to avoid burning fossil fuels. …

Trending: While nation waits breathlessly for Biden's VP choice, Pelosi says it's no big deal

Thunberg said she will spend a few days in Lisbon before heading for Madrid, where the United Nations COP25 climate summit is already underway.