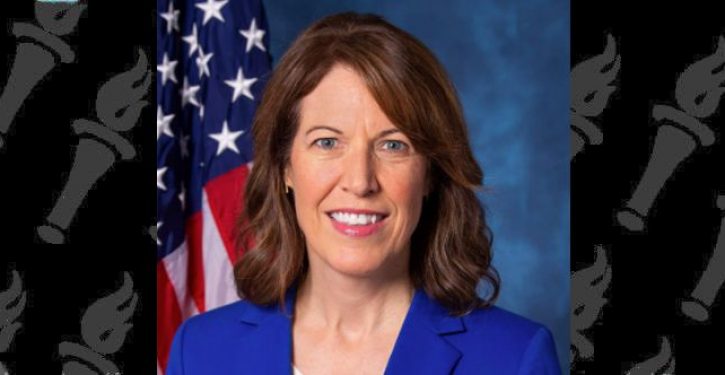 [Ed. – Ixnay on Axne.]
The American Action Network (AAN) launched another ad campaign chastising freshman Democrat Rep. Cindy Axne (D-IA) on her support for impeachment.

The AAN announced they will expand their $7 million television and digital advertising campaign against impeachment in Iowa's third congressional district, targeting Rep. Axne for backing the impeachment inquiry against President Donald Trump.

The AAN ad will run starting Monday, and the conservative group will spend $150,000 on television and digital media targeting Axne. AAN previously announced a $50,000 digital ad network against Anxe in November.

Trending: People want to know who's delivering pallets of bricks to protest sites across the U.S.

The ad focuses on Rep. Axne's recent comment that she "did not run" to "impeach" President Trump.

Rep. Axne also said recently that she has "absolutely no problem" "losing" her district due to her support for the Democrats' impeachment inquiry against Trump.