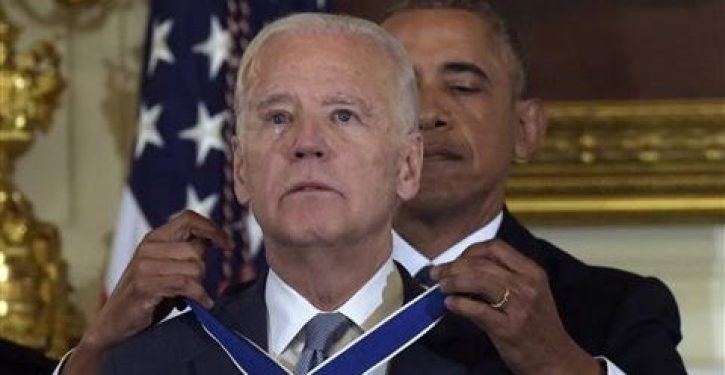 [Ed. – The real complication is that Obama left no legacy for Biden to run on except for Obamacare. The rest of it was touchy-feely gobbledy gook.]
The first line on Joe Biden's political resumé is a double-edged sword.

Biden invokes his service as former President Barack Obama's No. 2 so much that his opponents needle him about it and "Saturday Night Live" has made it a running joke. It makes sense why the former vice president would bring up Obama early and often as he tries to secure the Democratic nomination to take on President Donald Trump in 2020. The name-drop resonates with many voters: Obama remains popular and he was, after all, the most recent Democrat to win the White House.

But for younger voters, the connection to the Obama legacy is less meaningful. And for the more progressive wing of an increasingly liberal party, Obama's legacy is decidedly outdated. That makes the Obama flag a complicated one to wave, reflecting the tensions within the Democratic Party.
Trending: Media bury mass shooting because the shooter was black (but so were his victims)