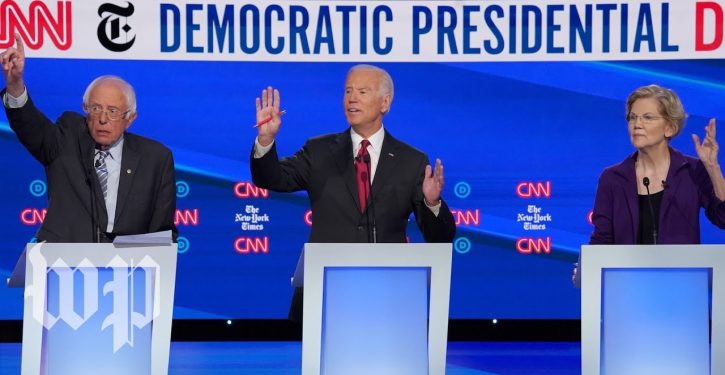 [Ed. – The author is mistaking apathy on the part of the electorate as confusion over the question of whom to vote for. On Election Day, 2020 the choice for many Democratic voters will be 'none of the above.']
The Democratic presidential candidates have been on the campaign trail for nearly a year. Confusion rather than clarity continues to be the story of their contest for the 2020 nomination.

Early in the year, the party's liberal wing seemed to be ascendant, defined by the candidacies of Sens. Bernie Sanders (I-Vt.) and Elizabeth Warren (D-Mass.) and the embrace of a single-payer, Medicare-for-all health-care program. Sanders and Warren were calling for other dramatic changes to the system — economic and political — and their voices stood out. Some other candidates offered echoes of their ideas.

That proved to be a misleading indicator of where the Democratic electorate stood on some of the issues, particularly health care, in part because fewer moderate voices were being heard. Former vice president Joe Biden didn't join the race until April.
Trending: Unbiased research on race in criminal justice system becoming taboo in academia