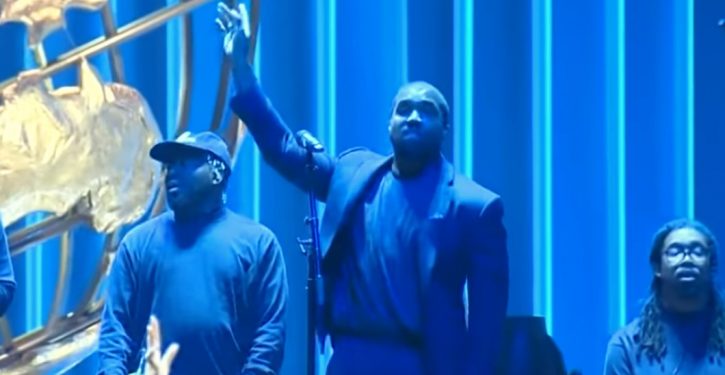 [Ed. – There's never been a year like 2019.  If we rename the Keystone XL pipeline for the opera (i.e., Nebuchadnezzar), it will be time for SMOD to hit.  On a serious note, I hope all good things for West's newfound faith.  He has had to grow into it under severe and often cruel taunting in the public eye.]
"I know that God's been calling me for a long time and the devil's been distracting me for a long time. Jesus has won the victory. I told you about my arrogance and cockiness already. Now the greatest artist that God has ever created is now working for him," West declared.

Like much of his latest "Jesus is King" album, the rapper is drawing inspiration from the Bible for his first-ever opera, which will premiere on November 24 at Los Angeles's Hollywood Bowl.

The name "Nebuchadnezzar" refers to a king of Babylon who was famously driven insane for seven years in the book of Daniel, as he refused to acknowledge that his power, wealth and influence were from God and not of his own making.
Trending: Why are the media refusing to report the murder of Cannon Hinnant?