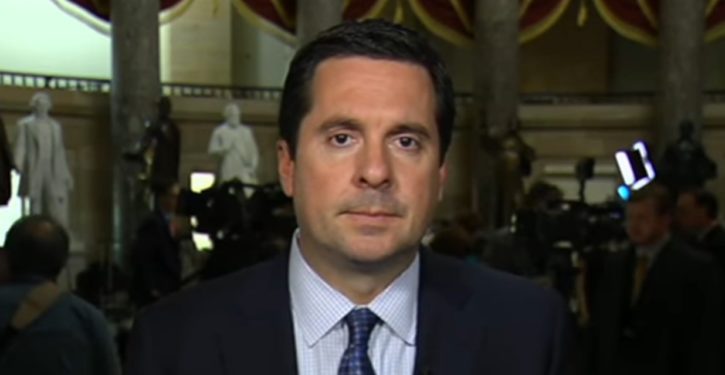 [Ed. – Republicans came out swinging in Round 1.]
During the first public impeachment inquiry hearing on Capitol Hill Wednesday morning, House Intelligence Committee Ranking Member Devin Nunes did not hold anything back and slammed Democrats for damaging the country. He also went after the media and again called on Hunter Biden to testify about allegations of corruption in Ukraine.

"In a July open hearing of this committing following the publication of the Mueller report, the Democrats engaged in a last-ditch effort to convince the American people President Trump is a Russia agent. That hearing was the pitiful finally of a three-year-long effort by the Democrats, the corrupt media, and partisan bureaucrats to overturn the results of the 2016 election. After the spectacular implosion of their Russia hoax on July 24…on July 25th, they turned on a dime and now claim the real malfeasance is the Republicans dealings with Ukraine," Nunes said.