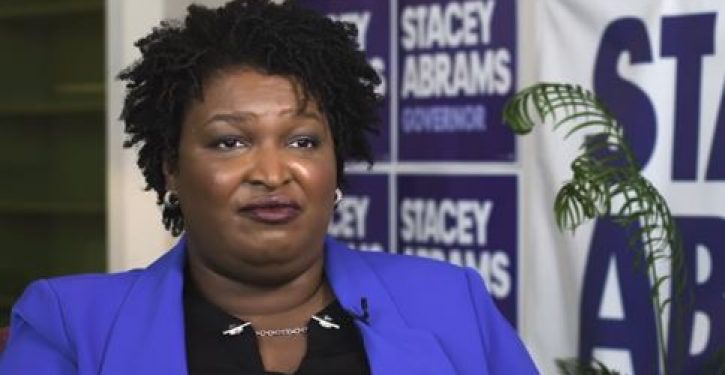 [Ed. – The elephant in the room of course is the Dems' refusal to accept the election of Donald Trump.]
"Can Republicans relearn how to accept political outcomes they don't like?" What in holy hell is the Washington Post's Paul Waldman talking about? According to the piece, Matt Bevin's (completely legal) request to re-canvass the Kentucky election portends an unwillingness by the GOP to accept the results the democratic process. Talk about projection.

We shouldn't have to say more than "Stacey Abrams." And it's not just that the Democrat is a full-blown conspiracy theorist, it's that leading members of her party enable her attacks on veracity of elections. Joe Biden claimed, without any evidence, that "voter suppression is the reason why Stacey Abrams isn't governor right now." Pete Buttigieg said suppression "racially motivated" in his remarks to the group that Abrams "ought to be governor." And they're not alone.

Abrams lost by 54,723 votes.
Trending: Democrats likely to pack Supreme Court if they take power