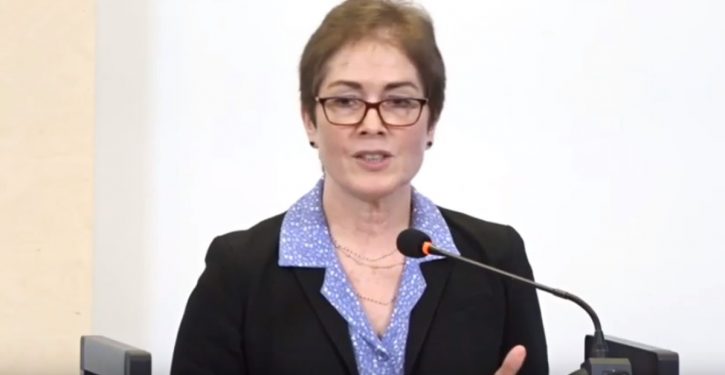 [Ed. – Well, oops.  Of course, why should this situation be any different?]
New email evidence has surfaced indicating that a Democratic staffer from the House Foreign Affairs Committee had contact with former President Obama's Ambassador to Ukraine Marie Yovanovitch, contrary to information she provided in her "impeachment inquiry" deposition, according to exclusive information obtained by Tucker Carlson of Fox News. …

According to an exclusive email obtained by Carlson, the Democratic staffer, now identified by Fox News as Laura Carey, wrote … to Yovanovitch on August 14, 2019, two days after the whistleblower complaint was filed, but an entire month before the complaint went public. …

[…]

Trending: Scorch: Departing Ric Grenell pointed out to Sen Warner that Obama's own executive order justifies release of unmaskers' names

Yovaovitch alleged that she "believe[d]" someone in Legislative Affairs had responded to the initial email. She also admits to receiving a second email but claims she did not respond to that email.

Her answers, however, do not square with Carlson's reporting, which reveals Yovanovitch did respond to the House Foreign Affairs staffer just a day after the August 14 email, admitting she "would love to reconnect and looked forward to chatting" with the staffer.