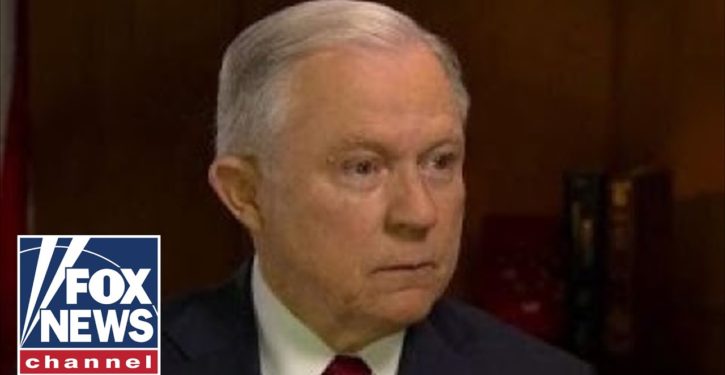 [Ed. – Well, don't they feel special in Alabama.  They hit the lottery this week; first Bloomberg, now Sessions is back.  LSU is still going to kick 'Bama's tail on Saturday.]
Jeff Sessions, the former U.S. attorney general and senator from Alabama, announced Thursday night that he will launch a bid for Senate in Alabama.

In a video accompanying his announcement, Sessions touted his support of the president, saying he's "doing a great job for America and Alabama" and that he has Sessions' "strong support."

Sessions has long been speculated as a potential candidate for his old seat, despite his tumultuous relationship with President Donald Trump, after Democrat Doug Jones' upset victory over flawed Republican candidate Roy Moore in 2017.
Trending: MUST WATCH VIDEO: The Buttigieg-Obama twins