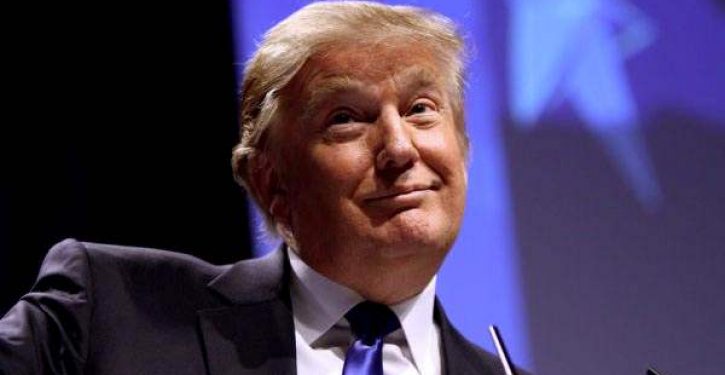 [Ed. – But Nancy Pelosi called his tax cuts 'crumbs.']
How much of the monetary gains from the Trump economic speedup have gone to the middle class? If you ask Democratic senators and presidential candidates Elizabeth Warren, Kamala Harris and Bernie Sanders, the answer to that question is … almost none.

"(Donald) Trump's economy is great for billionaires, not for working people," Sanders likes to say. Meanwhile, House Speaker Nancy Pelosi grouses that under the Trump agenda, "the rich get richer, and everyone else is stuck paying the bill."

Uh-huh. That's been the standard liberal riff for the last couple of years as they try to explain how a president who they said would create a second Great Depression has created boom times with the lowest inflation and unemployment in half a century.
Trending: Gas Soars To $7.59 A Gallon In California Town As Prices Hit Multi-Year Highs Nationwide