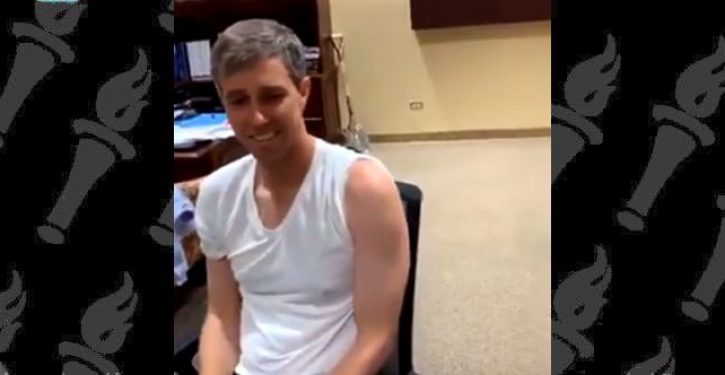 [Ed. – His conspiracy theories have become increasingly far-fetched.]
Long shot presidential candidate Beto O'Rourke affirmed his position that President Trump is an agent of Russia under control of the Kremlin.

"Beyond the shadow of a doubt," O'Rourke said, on whether Trump is under control of Russian President Vladimir Putin and works actively to promote and favor the Russian government instead of the interests of the United States.

"Are you suggesting he's getting orders from Moscow?" Wolf Blitzer asked during a Monday interview on CNN.

Trending: College students required to detail sexual history before registering for classes

"It really seems very obvious to me that he's working in the best interest of that country against the best interest of this country," O'Rourke said, solidifying his position that Trump has benefited from his relationship with Russia. O'Rourke went on to say that Trump clearly favored Putin during a summit meeting in Helsinki in 2018 in which the president dismissed reports by U.S. intelligence that Russia interfered in the 2016 election.