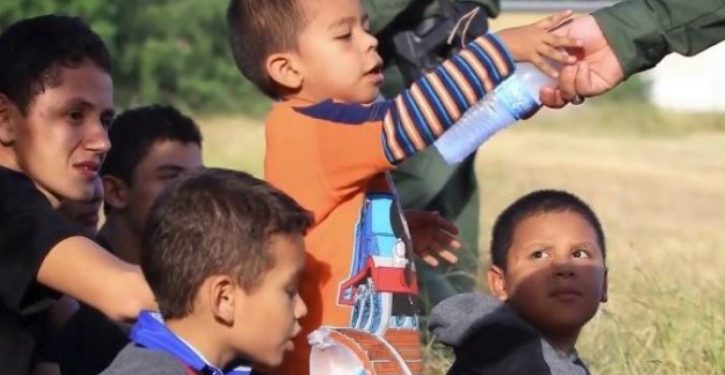 [Ed. – Libs insist it's Trump's fault.]
Even more than usual, the 2,000-mile frontier has turned into a kind of tectonic fault line this year. Poverty and violence … are driving people north. At the border, they're met by a new regime of tightened security and laws, imposed by Trump in tandem with his Mexican counterpart, Andres Manuel Lopez Obrador, also known as AMLO.

Some give up and go home; some wait and hope—and some try evermore dangerous ways to get through.

Nineteen children died during attempted crossings in the first nine months of 2019, by drowning, dehydration or illness, according to the UN's "Missing Migrants" research project. That's up from four reported through September 2018 and by far the most since the project began gathering data in 2014, when two died that entire year. Women are dying in greater numbers, too — 44 in the year through September, versus 14 last year.
Trending: UC Berkeley students pledge money to help the Taliban kill Americans in the U.S.