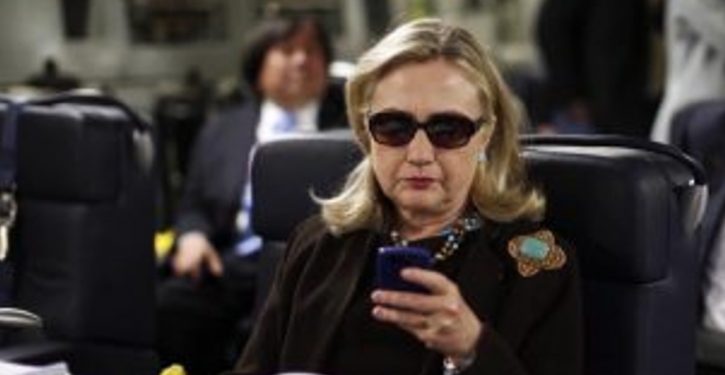 [Ed. – This is separate from the DOJ IG investigation of Justice's probe in the Clinton case.   So many to keep track of.]
The State Department has completed its internal investigation into former Secretary of State Hillary Clinton's use of private email and found violations by 38 people, some of whom may face disciplinary action.

The investigation, launched more than three years ago, determined that those 38 people were "culpable" in 91 cases of sending classified information that ended up in Clinton's personal email, according to a letter sent to Republican Sen. Chuck Grassley this week and released on Friday. The 38 are current and former State Department officials but were not identified.

Although the report identified violations, it said investigators had found "no persuasive evidence of systemic, deliberate mishandling of classified information." However, it also made clear that Clinton's use of the private email had increased the vulnerability of classified information. …

Trending: Civil Rights Commission releases records in response to FOIA lawsuit

The department said it found a total of 588 violations involving information then or now deemed to be classified but could not assign fault in 497 cases.