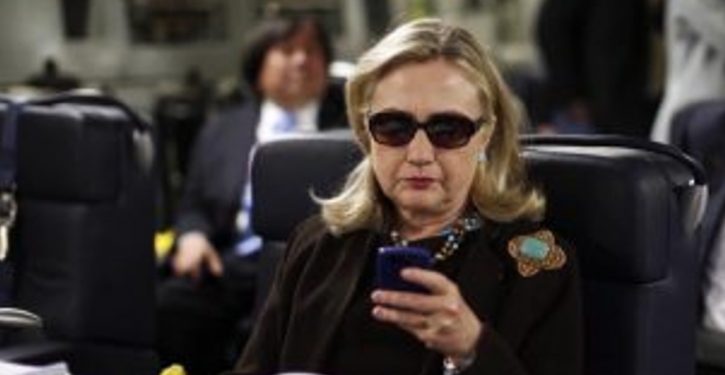 [Ed. – Did she get this information from the Steele dossier, which she had a hand in creating?]
Bitter twice-failed presidential candidate Hillary Clinton is accusing Rep. Tulsi Gabbard of being a "Russian asset" who is being "groomed" for a third-party run to help President Donald Trump win re-election.

During this week's presidential debate Gabbard took a minor shot at Clinton by saying that "when I look out at our country, I don't see deplorables, I see fellow Americans."

Clinton went after Gabbard while appearing on the Campaign HQ podcast hosted by Barack Obama's former campaign manager David Plouffe.

Trending: Cartoon of the Day: Biden Burnout

"They are also going to do third party again," Clinton said. "I'm not making any predictions, but I think they've got their eye on somebody who is currently in the Democratic primary and are grooming her to be the third party candidate," Clinton said, referring to Gabbard.