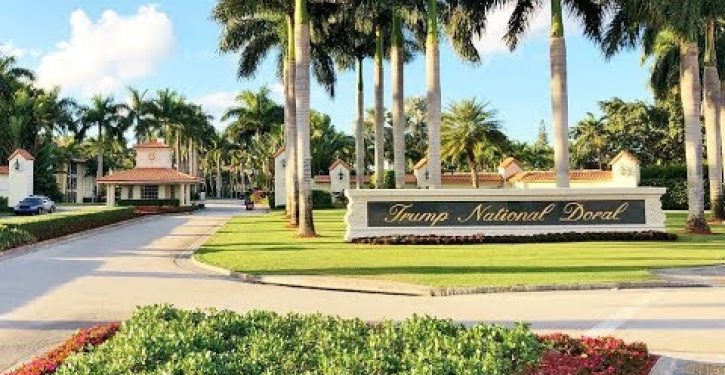 [Ed. – Congress might well be able to override a veto on this one.  Maybe Trump can get Mexico to pay for it.  (Neat trick, since Mexico's not in the G7.)  2020 promises to outshine 2019 in numerous respects.]
Washington (AFP) – Furious that US President Donald Trump announced he will host the next G7 summit at his own golf resort in Florida, congressional Democrats introduced legislation Friday to block his plan.

Lawmakers said the "Trump's Heist Undermines the G-7 (THUG) Act" would cut off all federal funding for the move to have leaders of the seven largest economies in the world gather next June at the Trump National Doral Golf Club in Miami.

The bill would also require the White House to turn over all relevant documents that show how administration officials decided on Doral.
Trending: Cartoon of the Day: Bombshells