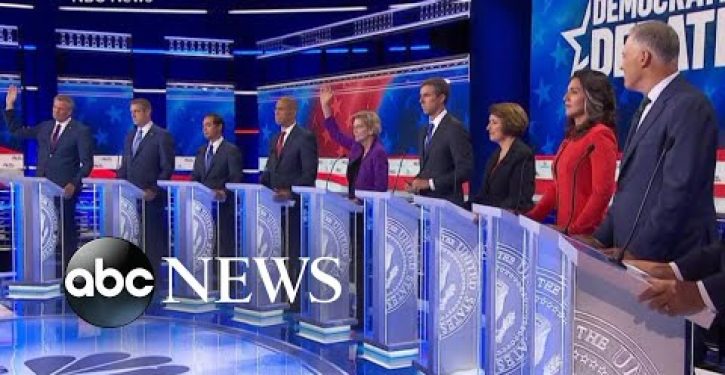 [Ed. – Left devouring its own tale.]
One of the best parts of watching the Democratic primaries is how quickly they all start to turn on one another. It's all fun and games when they're in agreement that ORANGE MAN BAD, but once it gets real and they figure out they have to run against each other it turn ugly fast.

And it's glorious.

Apparently, Pete Buttigieg was honest about the amount of money it would take ANY Democrat to even compete with Trump, let alone beat him, and Alexandria Ocasio-Cortez got so cranky with him.
Small-dollar grassroots campaigns, aka what Buttegieg insults here as "pocket change," out-fundraise him by millions.

Trending: Cartoon of the Day: Biden Burnout

Our nation's leaders should be working to end the era of big money politics, not protect it.

& Beto's gun policy isn't "picking a fight," it's taking a stand. https://t.co/a6k7rgXHiD

— Alexandria Ocasio-Cortez (@AOC) October 14, 2019