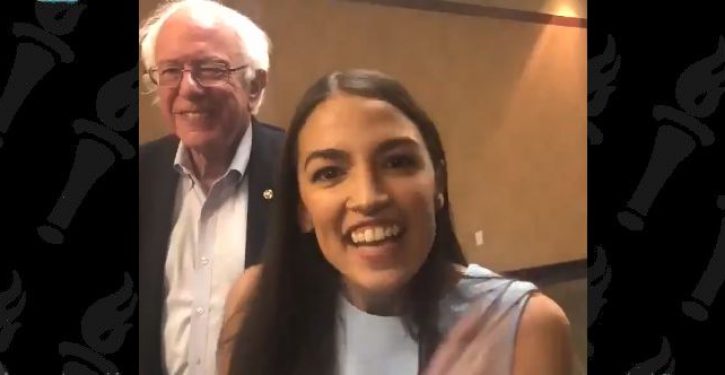 [Ed. – But you knew that.]
Far-left freshman congresswoman Rep. Alexandria Ocasio-Cortez (D-NY) is expected to endorse Sen. Bernie Sanders's (I-VT) 2020 presidential campaign over the weekend, according to a report.

The Washington Post stated Tuesday that Ocasio-Cortez is expected to announce her support for Sanders's White House bid alongside the senator on Saturday at his first rally since suffering a heart attack two weeks ago. …

During tonight's CNN-New York Times' Democrat presidential debate, Sanders teased that he would have a "special guest" at his "Bernie's back" rally in Queens, New York. …

Trending: Cartoon of the Day: Bombshells

Ocasio-Cortez worked as a volunteer organizer for Sanders's 2016 campaign.