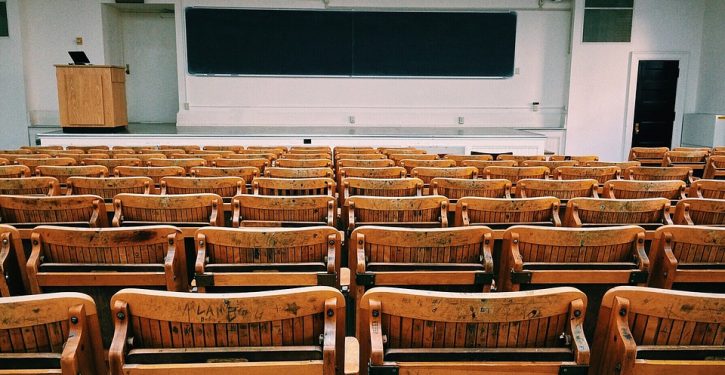 [Ed. – It would be about time.  I'm not sure it's visible yet in the states that really need it.]
The latest "cri de coeur" comes from University of North Dakota's Sheila Liming, who writes, "My University is Dying; And soon yours will be, too."

She notes: "Starting in 2016, our state university system endured three successive rounds of annual budget cuts, with average 10-percent reductions resulting in a loss of more than a third of the system's overall funding. Additional cuts, even, were on the table this past year. …"

And it's not just North Dakota: "The experience of living with the metastasizing effects of austerity grants me some insight into what has been going on in Alaska. In July, Alaska Gov. Mike Dunleavy announced a plan to strip the University of Alaska system of 41 percent of its operating budget. He has since tempered this plan, opting instead for a 20-percent cut to be meted out over a period of three years." Why are these cuts actually occurring?
Trending: College students required to detail sexual history before registering for classes