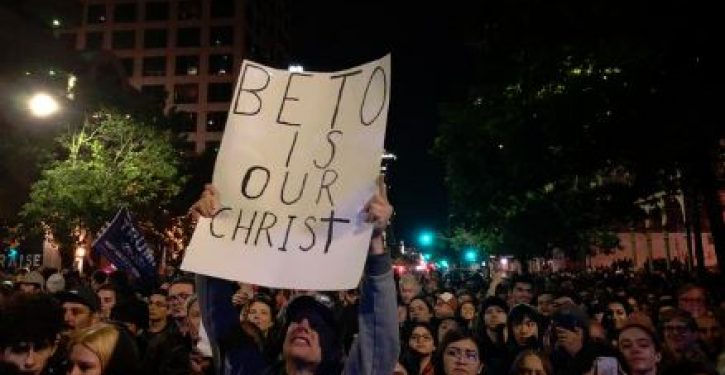 [Ed. – The forum was indeed pretty heady stuff.]
Dear Democrats:

We've been together for a while now. … [T]hat's why I'm comfortable telling you here that I'm worried about you.

…

Trending: Federal safety regulations kill thousands of people

We … discuss the importance of getting rid of Donald Trump. And yet … it feels like only one of us is really, truly serious about that.

When we watched CNN's LGBTQ town hall for the Democratic candidates Thursday, we had very different reactions. This is the event, you remember, where former Rep. Beto O'Rourke of Texas said he'd punish religious institutions for refusing gay marriage. …

You thought it was great. You saw a ringing defense of LGBTQ rights and a reaffirmation of what Democrats stand for.

I saw it and thought: Are these people insane? Are they trying to lose the election?