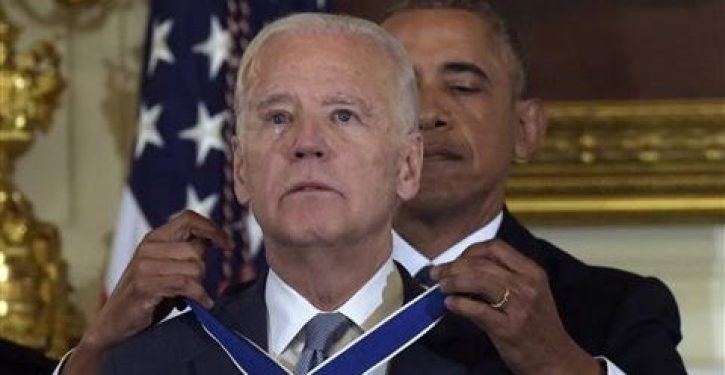 [Ed. – And that's how you know Candidate Biden is actually an Onion parody.]
The former vice president also mirrored his son's statement from earlier in the day, saying no one around him would have any business involvement in foreign operations. It was part of the promise Hunter made, should his dad win the presidency next year. Interestingly enough, Biden seems to believe he can build upon the so-called "squeaky clean transparent environment" that existed during the Obama administration.

"And I can tell you now, if I am your president, next president, I'm going to build on the squeaky clean transparent environment we had in the Obama-Biden White House and no one in my family or associated with me will be involved in any foreign operation whatsoever. Period. End of story," the 2020 candidate said.