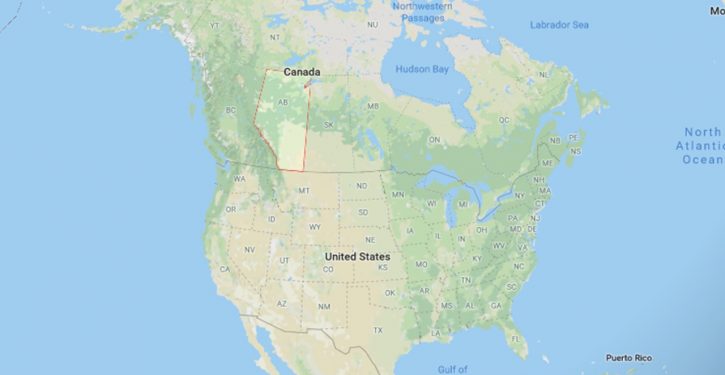 [Ed. – Even our even-tempered neighbors to the north.  We've reported on the quixotic separatist gig in Alberta before, but "Wexit" is a bigger deal involving multiple western provinces.  The original Albertan movement was about joining the U.S., but Wexit doesn't necessarily seem to have that goal.]
The term "western alienation" is often used to describe the feeling amongst those in Canada's western provinces – Alberta, Saskatchewan and Manitoba and British Columbia – that the rest of the country looks down on them, ignores them and does not have their best interest in mind.

But Barry Cooper, a fourth-generation Albertan who shares those feelings, says "alienation" has nothing to do with it.

"Albertans and Saskatchewanians are pissed off because they haven't found a voice in Ottawa [Canada's capital]," he says. …

Trending: Gas Soars To $7.59 A Gallon In California Town As Prices Hit Multi-Year Highs Nationwide

With 34 seats, Alberta takes up only about 10% of Canada's parliament, the House of Commons. But economically, the oil-producing province contributes 17% to the country's GDP.

Then there are the equalisation payments, the money that "have not" provinces receive from the federal government. Alberta contributes billions a year to the federal tax pool because of its strong economy, but has not received a payment since 1965.