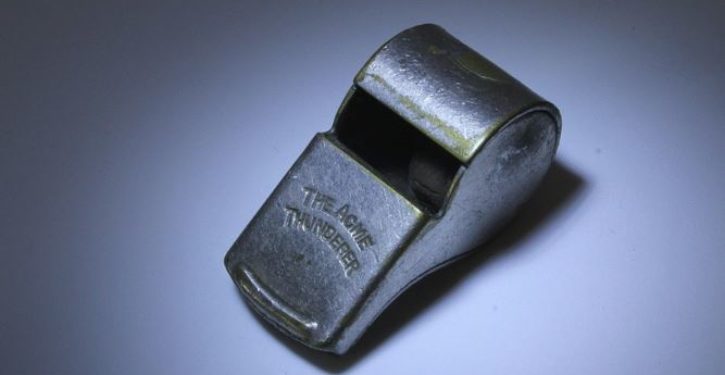 [Ed. – It goes on and on.  Zaid is linked to everybody.]
Missing from the avalanche of news media coverage about [Mark] Zaid's two anonymous clients rocking the nation's capital is that at the beginning of Trump's presidency Zaid co-founded Whistleblower Aid, a small nonprofit that blasted advertisements around D.C. actively seeking whistleblowers during the Trump administration.

Whistleblower Aid is heavily tied to far-left activist organizations and Democratic politics. …

Upon its founding, Whistleblower Aid actively sought to attract the attention of Trump administration government employees by reportedly blasting advertisements for its whistleblower services on Metro trains, using mobile billboards that circled government offices for 10 hours a day, and handing out whistles on street corners as a gimmick to gain attention. …

Trending: Psaki Says Surging Prices Are 'A Good Thing' When Cornered By Jake Tapper

Zaid doubles as Executive Director and founder of the James Madison Project, which says it seeks to promote government accountability.  The Project features on its four-person advisory board John Podesta, who led Hillary Clinton's 2016 presidential campaign, served as Chief of Staff to Bill Clinton and founded the Soros-funded Center for American Progress pushing a progressive agenda.