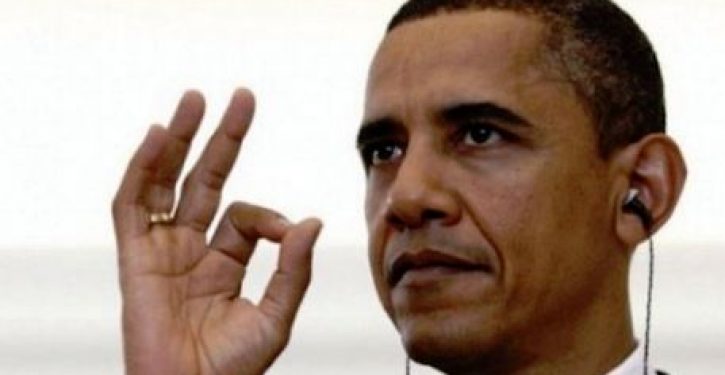 [Ed. – No worries. The employee has been terminated.]
An unnamed Universal Studios employee is no longer employed after making the "OK" hand gesture in a photo with a 7-year-old girl.

The "OK" symbol is recognized by some groups as a racist hate symbol meant to promote white supremacy.

Tiffiney and Richard Zinger took their children to Orlando, Florida, in March for a vacation.

Trending: Et tu, Barr? Here's what Bill Barr DIDN'T say

The family attended a character breakfast during their vacation, where their autistic daughter requested to have her photo taken with an employee dressed up as Gru from the animated family film "Despicable Me."

After the family returned from their vacation, they scanned their photos only to find that the employee made the "OK" gesture with his hands while standing next to their daughter. Immediately outraged, the family complained to Universal Studios.

Richard told USA Today that people just don't understand what the hand gesture means.