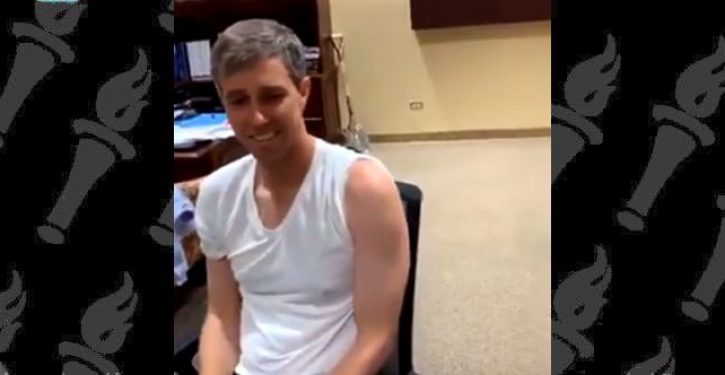 [Ed. – Isn't the front of the refrigerator in the O'Rourke household already pretty full with news clippings of little Beto's 'achievements'?]
Running a presidential campaign is a daunting and physically exhausting endeavor. We've already seen exploding eyes and runaway teeth, and it's only October of 2019. But one candidate cleared his schedule of campaign events in Mexico … in order to give himself — and, perhaps, his anemic poll numbers — a much-needed shot in the arm… literally.

Posting a video of himself receiving a flu shot on Instagram, the backrunner to win the Democratic nomination, Beto O'Rourke, continues to embrace the theme I'm Just Like You, by going after the passionately sought-after flu shot-receiving demographic.

Unorthodox campaign strategy? Perhaps. But maybe the joke is on his competition which continues to foolishly try to connect to the working men and women based on policy, while ignoring the millions upon millions of Americans afraid of getting the flu. What does this man know? What does he see?
Trending: Cartoon of the Day: Biden Burnout