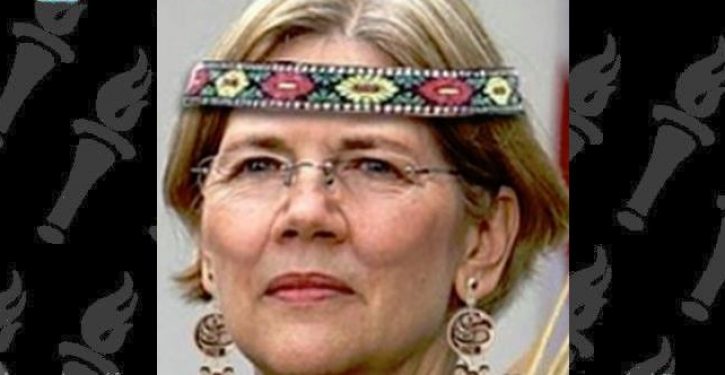 [Ed. – She still has much to answer for.]
I suppose people think that the controversy over Warren's past claims of Native American ancestry has been put to bed, with Warren rising in the polls because she has plans for everything, including for Native Americans. But in fact, the controversy has not been put to bed, and it shouldn't be. It points to Elizabeth Warren's ambitions and lack of integrity, and forces us to ponder whether the rules really apply to those who would make them.

…

Warren has repeatedly claimed over the years that her parents' marriage was rejected by racist grandparents because of her mother's Cherokee ancestry. But Cherokee genealogist Twila Barnes has said there's simply no evidence of Cherokee genealogy in Warren's family. Warren's mother was not some racial outcast, but the popular daughter of a prominent local family.
Trending: College students required to detail sexual history before registering for classes