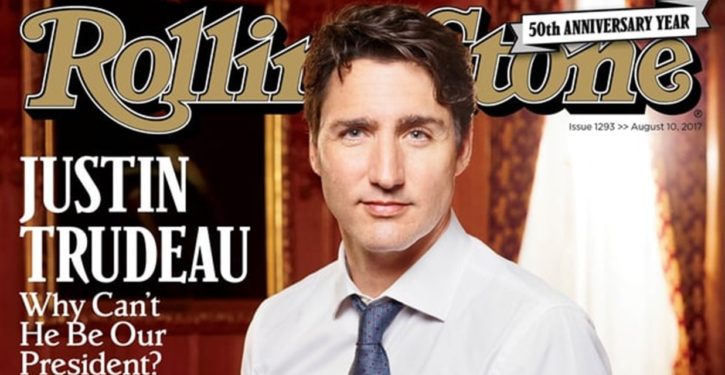 [Ed. – No doubt he'll be able to borrow Ralph Northam's 'get out of jail free' card.]
Justin Trudeau, Canada's prime minister, wore brownface makeup to a party at the private school where he was teaching in the spring of 2001. TIME has obtained a photograph of the incident.

The photograph has not been previously reported. The picture was taken at an "Arabian Nights"-themed gala. It shows Trudeau, then the 29-year-old son of the late former Prime Minister Pierre Trudeau, wearing a turban and robes with his face, neck and hands completely darkened. The photograph appears in the 2000-2001 yearbook of West Point Grey Academy, a private day school where Trudeau was a teacher.

Earlier this month, TIME obtained a copy of the yearbook, The View, with the photograph of Trudeau in brownface from Vancouver businessman Michael Adamson, who was part of the West Point Grey Academy community.
Trending: Federal safety regulations kill thousands of people