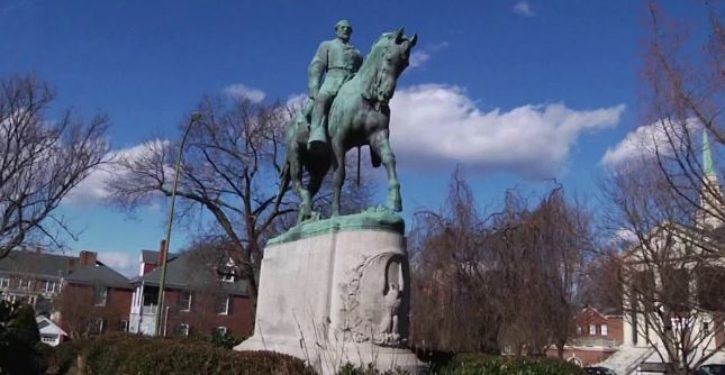 [Ed. – It shouldn't take a technicality to highlight how silly this fascination with attempting to erase the past is.]
A judge in Charlottesville, Virginia has ruled the controversial statues to Confederate Gen. Robert E. Lee and Gen. Stonewall Jackson must stay.

More than two years after the Feb. 2017 vote by the Charlottesville City Council to remove the statue of Lee, which prompted a lawsuit against the city and was the impetus for what eventually became a deadly white nationalist rally, Circuit Court Judge Richard Moore ruled the memorials can't be touched.

"Even though the city wants to remove the statues, the judge said it can't," said reporter Hawes Spencer, who was in the courtroom during Wednesday's first day of the civil trial.

Trending: Cartoon of the Day: Biden Burnout

Virginia law bans the removal or movement of war memorials erected in a locality.

"The judge's opinion was not about the propriety or the goodness of having the statues in the downtown area," Spencer said.