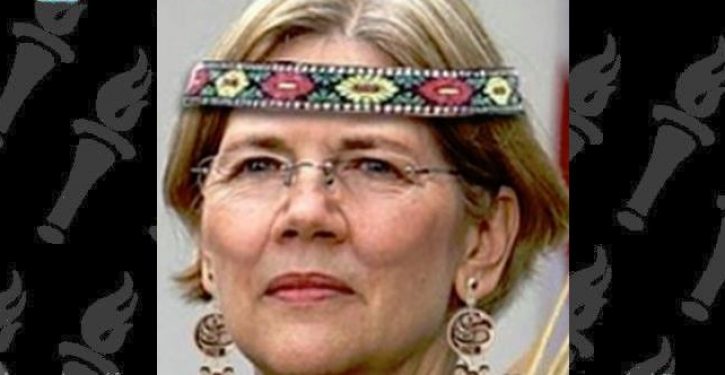 [Ed. – The more that is revealed about Elizabeth Warren's family history, the more hypocritical her claims of American Indian heritage become. Not only were her ancestors white squatters on Cherokee lands. Her great-great-great grandfather was a militia member who fought against the Seminole.]
Sen. Elizabeth Warren's (D-MA) great-great-great grandfather Jonathan Crawford served in Major William Lauderdale's Battalion of Tennessee Volunteer Militia from November 1837 to May 1838, a six month time period during which it fought two battles in Florida against the Seminoles.

A native of Virginia, Lauderdale moved to Tennessee, where he was known as the latest in a long line of Indian fighters, as the Daily Press reported in 1992:

Like other Virginians of his day, Lauderdale developed into an Indian fighter. In 1803 he marched as a Tennessee volunteer to the Louisiana Territory to fight for the United States against the Spanish and the Indians. In the War of 1812 he served under Gen. Jackson and fought against the Indian allies of the British in what are now Alabama, Mississippi and Louisiana.
Trending: Cartoon of the Day: Biden Burnout