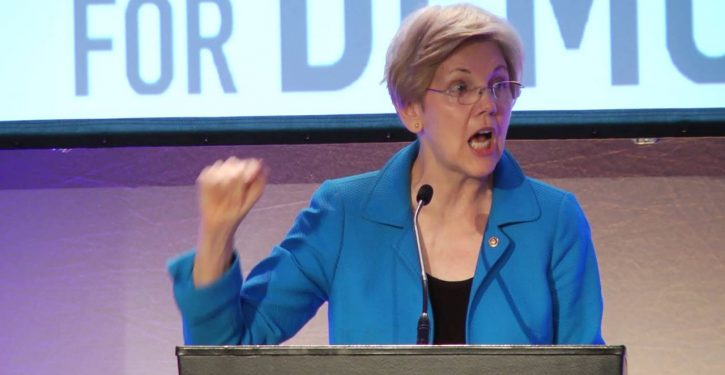 [Ed. – One of those industries is just…'industry.']
Any time a politician makes an argument using a single, simple statistic, it is worth investigating its origins. That is especially true when that politician is Sen. Elizabeth Warren (D–Mass.).

Take, for example, her claim at last week's CNN town hall on climate change that 70 percent of airborne carbon pollution comes from three industries. Warren made this argument in response to a question about whether the government should tell people which lightbulbs they have to use.

"This is exactly what the fossil fuel industry hopes we're all talking about," she said. "They want to be able to stir up a lot of controversy around your lightbulbs, straws, and cheeseburgers when 70% of the pollution of the carbon that we're throwing into the air comes from three industries." Because this is 2019, Warren also posted the claim on Instagram.
Trending: UC Berkeley students pledge money to help the Taliban kill Americans in the U.S.