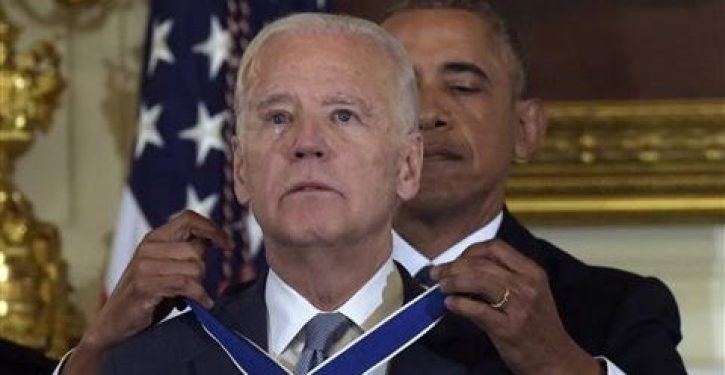 [Ed. – Maybe consideration of career changes for the former president should wait until after the investigation of the origins of Spygate, which will likely implicate him, is concluded.]
It doesn't stop there. Recently, Biden made the claim that he was Vice President during the Parkland shooting which took place in 2018. Biden was out of office in January of 2017.

Biden said to reporters that "those kids in Parkland came up to see me when I was vice president."

What are your thoughts? Let us know in the comments below!

Trending: Psaki Says Surging Prices Are 'A Good Thing' When Cornered By Jake Tapper

Biden understands that the only reason he has a chance at becoming president is because he formerly worked with Obama. The former Vice President is clearly using his former boss to increase the likelihood that he gets elected. Although Biden is using his former boss to prop himself up, Obama has yet to endorse Biden and it doesn't appear that an endorsement from the former president will be coming any time soon.