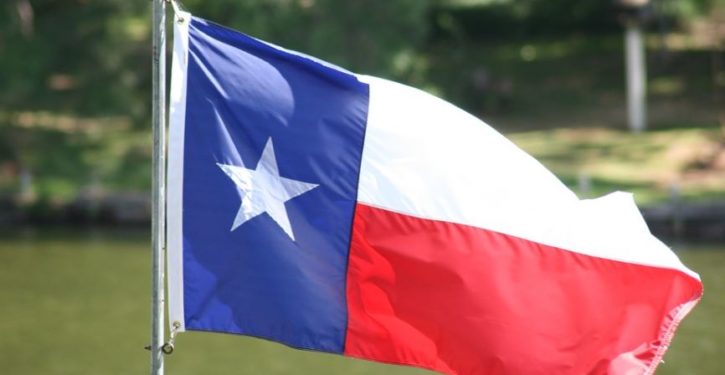 [Ed. – Maybe an aid mission to California to keep people from fleeing the poo piles and leprosy?]
Most in the GOP are confident President Trump will win Texas and its 38 electoral votes next year, and they think Texas GOP Sen. John Cornyn will turn aside his Democratic challenger.

But they are worried they will lose more House seats a cycle after Democrats clawed back two districts as they retook their majority. …

Demographics are slowly but surely changing the state as an influx of voters from California and other left-leaning states move to Texas. …

Trending: Cartoon of the Day: Not Reality TV

There are fears that further slippage at the top of the ticket will cost the GOP House seats and potentially a majority in the state house. Democrats defeated longtime GOP incumbents in Houston and Dallas in 2018 and six other Republican House members won reelection by 5 points or fewer. Of those, Reps. Will Hurd, Kenny Marchant and Pete Olson are retiring, while Reps. Michael McCaul, Chip Roy and John Carter face tough reelection battles.