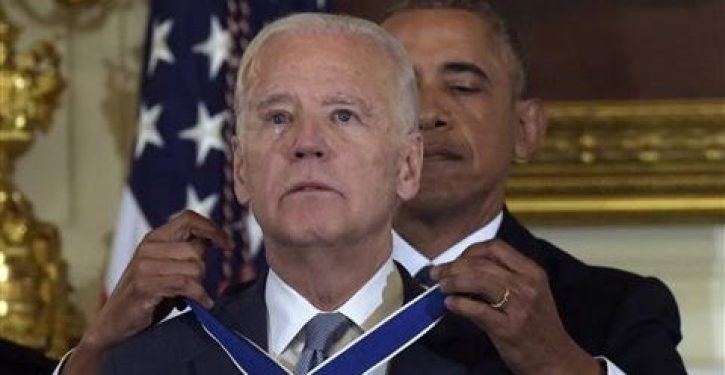 [Ed. – The perfect couple.]
35. Obama doesn't know what committee he's on

While speaking in Israel during his first presidential campaign, Obama claimed to be on a committee that he was not on. …

34. Plagiarizing his campaign speech

Trending: Biden has one of his most 'senior' moments yet

We all know that Biden's first presidential campaign was thwarted by revelations of plagiarism. Obama was also discovered to have plagiarized a campaign speech. Perhaps that's really why he picked Biden as his running mate. …

33. Bumbling after a teleprompter fail

Obama gets a lot of credit for being a great orator, but when his teleprompter fails, he sounds like a second-grader trying to remember lines in a school play. …

32. Referring to his wife as "Michael"

While speaking at the retirement ceremony of Admiral Mike Mullen in 2011, Obama referred to his wife Michelle as Michael.