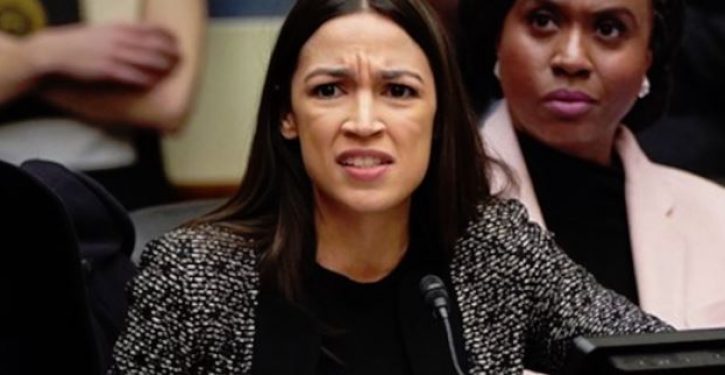 [Ed. – Like that's a bad thing?  Alt point: the Electoral College makes the vote in 30 or more states the deciding factor on the margin.  A direct popular vote would make the vote in New York City and Los Angeles County the deciding factor on the margin.  Just stand athwart.  It's the right thing to do.]
Rep. Alexandria Ocasio-Cortez (D-NY) continued her verbal assault on the Electoral College, this time smearing the Constitutional system that guarantees big states don't have undue influence in electing the president as an "electoral affirmative action" scheme for rural Americans.

Last week, the socialist lawmaker claimed the Electoral College "is, in fact, a scam" and has a "racial injustice breakdown." …

In recent years, abolishing the Electoral College has become a priority for the so-called progressive leadership.
Trending: BREAKING: U.S. Federal Reserve system down; banks unable to make e-transfers; *UPDATE*